Read Before Asking "how Do I Make My Na Faster?
04-28-2008, 06:01 PM
Read Before Asking "how Do I Make My Na Faster?
---
very common question around here. here is your answer before you ask.
Originally Posted by johnzboy
Let me recall... NISMO cams, ported/polished heads, Pathfinder upper intake, 240SX throttle body, K&N cone air filter, MSA headers, 2.5" mandrel bent exhaust (from headers back), all non-essential drive belts removed, e-fan, fresh tune up w/timing advanced, and premium gasoline.
All I managed to accomplish was to move the engine's advertised HP from the flywheel to the drive wheels.
The Dyno Results
The N/A Engine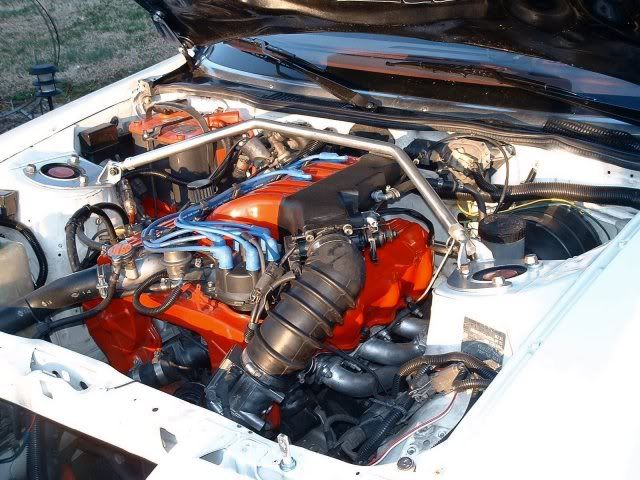 04-28-2008, 06:36 PM
04-28-2008, 06:39 PM
Originally Posted by snwbrderphat540
no. it needs to be said twice.
04-28-2008, 07:06 PM
Originally Posted by snwbrderphat540
lol WHY its in the same section one under Z31 general and one under technical. this isnt an airplane redundancy isnt a necesity
because some people never bother with the Performance/Technical section, and some go straight there.
06-13-2018, 08:47 AM
09-23-2018, 04:49 AM
Registered User
Join Date: Sep 2018
Posts: 1
Help! Iím not sure how to start new thread.
---
hi guys,
I am so sorry I am posting here. Can someone please help me. I need help with my transmission. So I need to find out what kind of transmission I have. It's a 1987 z31, I just bought it. I notice when I put in 1st, it pops out, once it is in it stays in. Then I drive and notice same with 3rd gear, it stays out unless I hold the gear ver y hard time to enjoy the car. So what I did was took the boot off the stick where meet transmission and cleaned up a bit now my first goes in and stay it does not POP OUT WHEN I KET THE CLUTCH OUT. I tried to see if my car has short shifter I may believe previous owner have put one in. I can't find correct transmission!!!!! Ughhhhh so there are only four bolts on top where it meets the stick and the transmission. I will post pictures if possible. PLEASE HELP OR HELP ME POST NEW THREAD IF POSSIBLE.
here is what's going on with car.
Thread
Thread Starter
Forum
Replies
Last Post
300ZX (Z32) Performance / Technical
300ZX (Z31) Performance / Technical
300ZX (Z31) Performance / Technical
240Z, 260Z, 280Z (S30) Forums
240Z, 260Z, 280Z (S30) Forums