Sept. Z Of The Month winner.
10-07-2006, 09:56 PM
Sept. Z Of The Month winner.
---
Congratulations to js9krcr01040 on winning this month. Once Silvrhand's schedule slows down, he will get to the prizes.
1992 Nissan 300ZX TT 2+0
Pic Number 1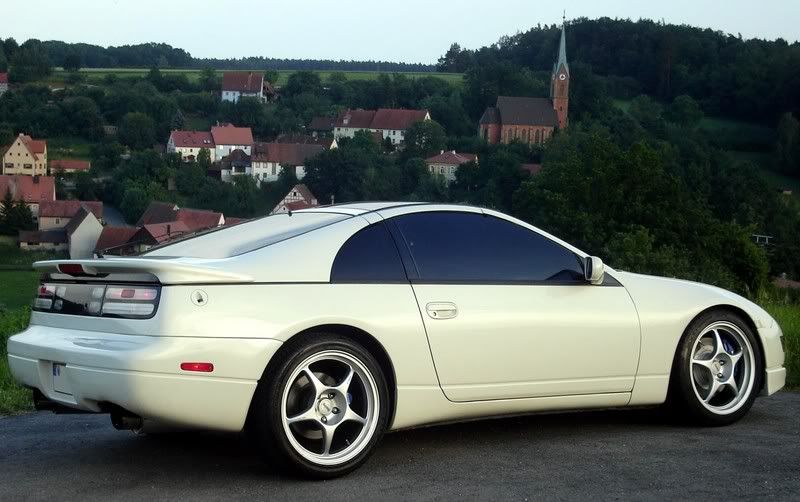 Pic Number 2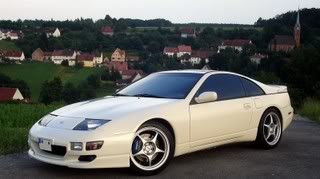 Pic Number 3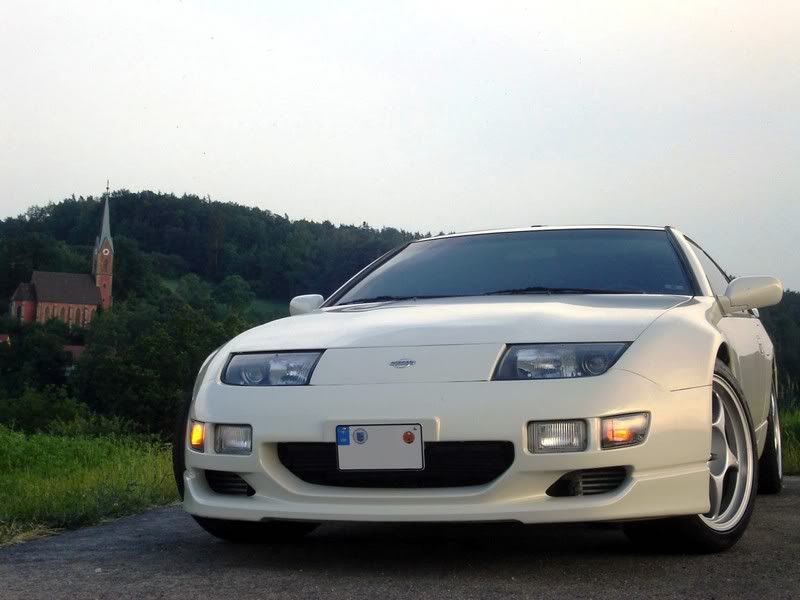 Pic Number 4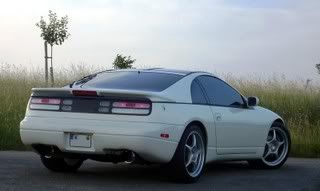 Mods
************************************************** ********
Engine
*****
Z1 Motors Stage 1 Turbos (Sport 500s)
Z1 Motors SMIC Upgrade
Nismo 555cc Injectors
Ashspec ECU
Stillen Hiflow intake
TurboXS RFL BOVs
Apexi AVC-R (Custom Mounted in Ashtray)
RPS Street/Strip Max Clutch
Hose Techniques silicon vacuum lines
Stillen Silicon Boost hoses
Optima Yellow Top battery
Gold plated Terminal Connectors w/quick disconnect
Z1 Motors Split DP
Z1 Motors Testpipes
Custom Catback w/Magnaflow mufflers
Brakes/Suspension
**************
SPL Parts 350Z Track Edition Rotor/Caliper Relocator Kit
Powerslot 350Z rotors
Hawk Pads
Goodridge SS Lines
Carbing Front Strut Bar
Eibach lowering springs
KYB Adjustable shocks
Stillen 3 Way adjustable Front Sway Bar
Stillen 2 Way Adjustable Rear Sway Bar
Top Speed Performance HICAS Eliminator
Interior/Exterior
************
99 Jspec Fascia w/corners
99 Jspec Taillights
Enkei RPO1 18x9 With Nitto 245/40 tires
Enkei RPO1 189.5 with Nitto 275/35 tires
Imports Extreme seats with Z logo
3 Gauge DIN pod
Autometer AF/Boost/EGT Gauges
HKS Type 1 Turbo timer
Kenwood Excelon Headunit
Black Z floor mats
************************************************** ********
Best Story
********
I recently went to the Recaro Tuning evet that was held at the Hockenheim Ring Germany. It was probably the best weekend ever for me. Me and my friends were walking around after doing a little drag racing and taking some pictures. While we were at one booth we noticed there was a Dyno booth. We went to the booth and signed up for the next day (the last day) at 1330 (1:30 pm for all the civilians) All day long I was nervous as nervous can be. The next morning I woke up, checked the codes on my ECU (55) and proceded to take my car to the booth. The guy in front of me ( a 80's model Chevy pickup w/454) put down some decent numbers. I was nervous about being shown up by a truck now. He came off the dyno and I came on. The crowd around the booth started to get bigger and bigger. Now I am really nervous. He said I was the last run of the day (last day of the show) so I was allowed a couple runs. I started her up and started rolling through the gears. Got to 4th, matched the CPU with my RPMs and floored it. Redlined and stopped. The man running the machine said "463!!!" I was like "Awesome!!!" I ran a couple more times but didnI t beat the first run. We pulled it off the machine and he came up to me and told me that I was First for the whole weekend. I beat the Viper that was on the day before by 16 HP. He also told me about the Z he just sold in the states (For an SL 65 AMG) We parked the Z next to a Lamborghini Gallardo and watched as everyone passed the Lambo and moved on to the Z with the hood open and the dyno sheet taped to the nose panel. Great day for me!
Thread
Thread Starter
Forum
Replies
Last Post