1982 Datsun 280ZX - My progress thread
08-31-2018, 11:18 PM
Registered User
Join Date: Aug 2018
Posts: 10
1982 Datsun 280ZX - My progress thread
---
Hi all, new here and just introducing myself and my Z all at once.
Recently acquired this Z and have many plans to repair, restore and improve her. I figured I'd make this thread to compile each and every modification I make as well as the problems - and hopefully their respective solutions - that I am experiencing now or are yet to encounter. I was previously (and still sort of am) a pretty active member on the G35Driver forum for the Infiniti G35 and the information I found there was incredibly helpful and showed the value of sharing knowledge. Thus why I decided to start my own progress thread.
Anyhow, a picture speaks a thousand words, so here's the blank canvas I am starting with.
1982 Datsun 280zx (Build date is actually 12/1981) with the 5 speed manual
As of now she is 100% stock except for the not too bad paint job - even the oem radio which half half works.
I've got a good list of coming changes and upgrades in my head so far but the aim is to maintain the 80's styling alongside whatever changes I make.
There's also a list of things to be repaired and sorted out, as you'd expect from any car of this age, but I'll list these all out in a separate post to keep things sort of organised.
Anyhow that is all for now. Looking forward to becoming a part of the community and contributing back too!
Quick couple pics of the G35, she'll be going up for sale soon after a great 3 years
09-01-2018, 03:00 PM
Registered User
Join Date: Aug 2018
Posts: 10
Just picked up two sets of wheels I've been watching for a while.

One is a set of American Racing wheels which are basically like two piece welded versions of the Enkei 92's
They're 15 by I think 7 with 225 60 15 Toyo's - a bit on the larger side to be honest. These are also 4x108 (4x4.25) so I'd need adapter spacers if I want to run these.

The other set are Avid 1 av12's - CCW style wheels. They need new tires and will also require a set of spacers to get them sitting nicely and also to clear the front spring perch.
These are 16x8 so a much more desirable size but I do like the design of the ARE wheels as they definitely fit the style of the ZX.

I'll get some pictures soon of each set and I'll be deciding which set to stick with. Either way I'll need spacers/adapters and also a set of acorn seat lug nuts.
Anyone know or recommend a good source for a set of reasonably priced steel wheel nuts?
09-04-2018, 10:48 PM
09-22-2018, 10:43 PM
Registered User
Join Date: Aug 2018
Posts: 10
I decided to stick with the Avid 1 wheels. The 16x8 size meant less sidewall and a wider tire - both positive things for me.
To help those looking for wheels they're 16x8 with offset of et25, 1.5 inch spacers up front and 2.0 inch in the rear.
They are fitted with 205 55 16 tires all round - those needed some persuasion with a bicycle tube to get the beads to seat.... no access to a bead seater/cheetah at home.
It was very difficult to find the right sized spacers with the correct specifications for this particular application.
To start with, spacers with 1.25 pitch thread are way less common on the market, and apparently unavailable for the sizes I wanted, so I went with 1.5 pitch thread ones instead. This meant I also had to purchase a set of acorn short wheel nuts with 1.25 pitch thread (the spacer style nuts) to fasten the spacer to our nissan hubs (because the 1.5 pitch spacers of course was supplied with 1.5 pitch nuts).
The second reason for the difficulties was finding spacers with a big enough center bore to fit over the front hubs. Spacers with a 73.1mm+ center bore are definitely not popular at all. Mainly because most cars have a smaller center bore and using a spacer with a 73.1 center bore, when hubcentric, means your wheel of choice needs to have the same or larger - not common at all - center bore.
Anyway, I managed to source the right parts and make it work. I had some narrow internal spline lug nuts (1.5 pitch) already so that saved me a few bucks.
I like how the wheels look on the car. I thought the red might like cheesy, and some may still think it does, but I think it actually doesn't look too bad.
Either way, these are definitely not going to be a permanent setup as my preferable wheels would be mesh style, deeper dished, wider and probably 17 inch instead.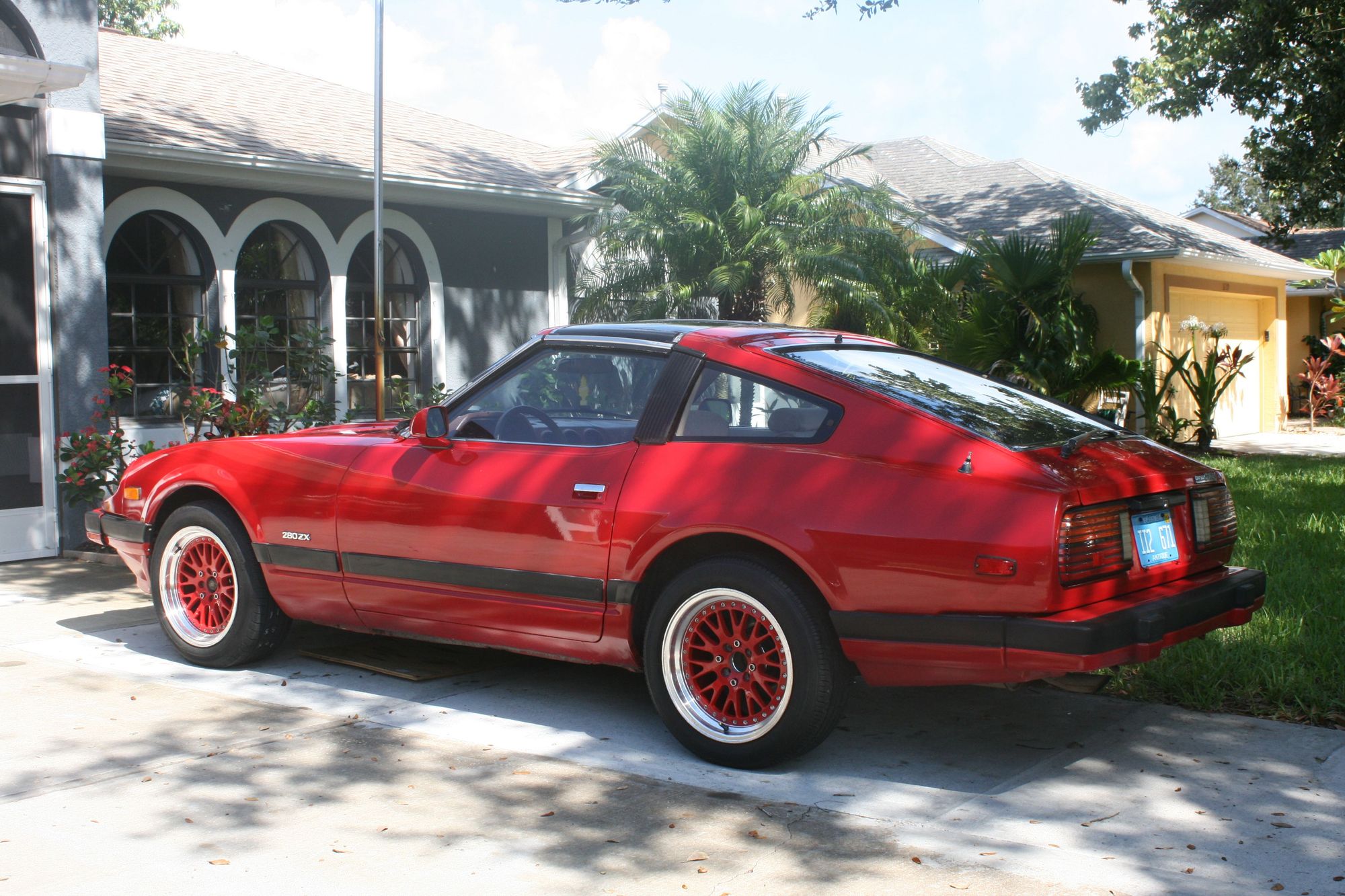 09-30-2018, 09:23 AM
Registered User
Join Date: Aug 2018
Posts: 10
Just purchased some Vogtland lowering springs.
Anyone unfamiliar with the brand - they are quite reputable being around in the US for about 5 years but originating in Germany for over a Century.

Should arrive mid week and - after a quick roll of the fenders - will be installed next weekend.
10-16-2018, 07:06 PM
Registered User
Join Date: Aug 2018
Posts: 10
Got the springs fitted, the drop is nice and the ride has firmed up a fair bit. Rides great, not jarring at all but significantly firmer in the corners.
Also found a few disintegrated ball joint boots (lower and tie rod end) which I attended too. Inner tie rods are getting loose so they'll be on order soon.
Only got the one photo from my camera..... but you can sort of get the idea.
I may be back with more photos, if there's any interest - but I do feel like this forum is extremely quiet
11-06-2018, 08:54 PM
Registered User
Join Date: Aug 2018
Posts: 10
Updating my "personal blog"....
Recently fitted some glass headlamps that allow for a H4 bulb to be fitted as replacements for the dull sealed beams.
I opted for dual colour LED's - whites for the low beam and yellow for the highs - the pics don't do the light projection any justice, they are very good.
---
Last edited by BradMD_96; 11-06-2018 at

08:57 PM

.
Thread
Thread Starter
Forum
Replies
Last Post
FS: 240Z,260Z,280Z & 280ZX (70-83)
FS: 240Z,260Z,280Z & 280ZX (70-83)
FS: 240Z,260Z,280Z & 280ZX (70-83)