colored wiring diagrams
01-10-2008, 09:30 PM
colored wiring diagrams
---
Here are a couple of 260z wiring diagrams i got from AutoZone and colored myself for speed reference purposes, and because i can't seem to follow a single line when it crosses a bunch of others unless it has a distinction. Maybe they'll help someone else too.
Engine Wiring.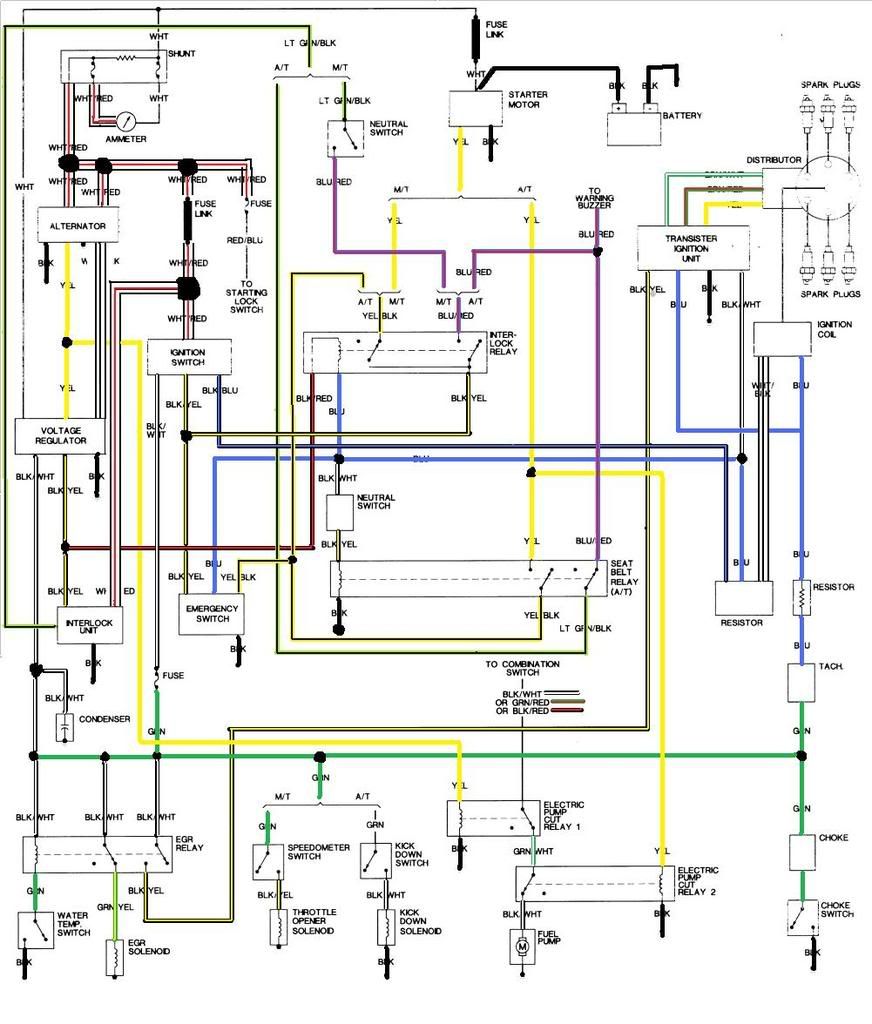 Chassis Wiring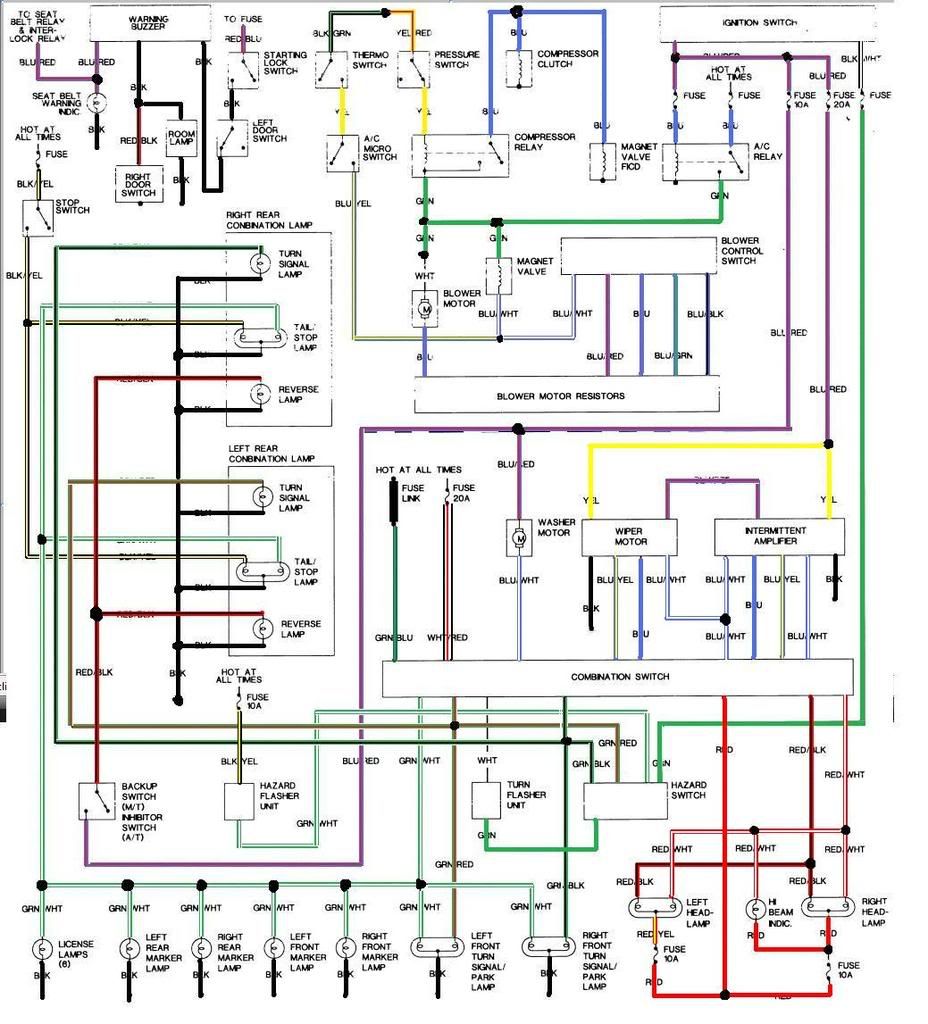 01-20-2008, 10:19 PM
They use the same diagrams in Haynes, and Chilton's usually. I used that same diagram, and it was so far off that it was a joke. It slowed me down when re-wiring my 260Z, and I made my own harness instead. The colors for one were way off. Some of the wire counts were off.
And there are far and few between that will even show correct working circuits.
Not to mention there is no following of the ISO standards and symbols, and they don't normally show things like the component circuits, and switch setups. I hate most car wiring diagrams.

Other than that, if you are looking for simple repairs, it could be of some help to people. Notice how it does not show gauges, or other common components on our cars.

Man. I don't know who they get to draw this stuff up, but they need to take some basic electrical classes, and take a look at a good ISO (International Standards Org.) Schematic.

These so called ASE mechanics that draw most of these up are a joke and should be banned from trying to help people.

Sorry... Rant off.

I wish my Z did not have 90% of the wires cut out by the P.O. I would draw a much better schematic for the users here. Not saying I am a pro at drawing schematics, but with the machines I deal with, these cars are a cake walk.
01-21-2008, 04:21 PM
i know how ya feel Ratfink. i got the diagrams colored and ran out to my car smilin like a lil girl on a prom date, only to tear into the disaster that is my wiring and find out i'd been stood up. Looks like instead of hacking stuff out of the wiring, stuff got added. there are wires running directly from the battery to the running lights (understandable), to the blower motor (also understandable), and to the radio but then there is a wire runnng from the battery to a relay then to the fuse block and also grounded to the body. and the hot wire that was SUPPOSED to run to the fuse block by original design was cut and grounded out to the same place that the relay was. Now, call me nuts, but WTH did this setup accomplish? despite my inability to decipher the logic behind this setup, it was working when i got the car. and now its not, so i've put all the under-dash wiring back like i found it and i'm checking all the lights now. maybe one is grounding out somewhere and cooking the fuse.

(BTW: all rants welcome. they tend to be informative.)
06-05-2008, 08:02 PM
Thread
Thread Starter
Forum
Replies
Last Post
240Z, 260Z, 280Z (S30) Forums
280ZX Appearance Exterior, Interior