Got my kit from Zedd Findings
05-05-2006, 12:50 AM
Got my kit from Zedd Findings
---
I Emailed Charlie Osborne of
Zedd Findings
about the middle of last week to get some information about the
240Z floor kits
they offer. Within a day or two I had full responses to all of my questions. I had a few more, and I got another prompt reply. So far, so good.
One important point was that Charlie makes the "premium" floor kit offered by Motorsport, but his price is lower. The only advantage I could see to ordering from Motorsport would be that they might have a larger number of kits in stock than Charlie does. He mentioned that whenever he makes a batch, they usually sell out within several weeks. I put a check in the mail on Friday, April 28, hoping it would make it in time to "win" his last set in stock, but understanding that it might be a few weeks before the next batch gets completed.
Fast forward to the following Thursday, May 4. UPS rolls up with my floors in a box.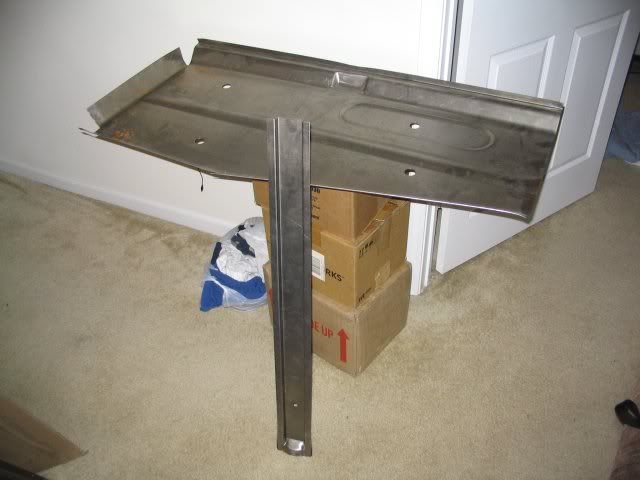 I'm a happy camper so far! I'll keep you guys updated on the progress of Shaun's mega-money spending spree...I've also got a set of wheels on the way, and I'm waiting for info on an entire suspension from a wrecked Improved Touring race car, which (depending on the parts included) might save me the trouble (and cost) of modifying my stock strut tubes and buying either the Ground Control or Motorsport coilover kit...