1990 Twin Turbo RHD
02-24-2017, 03:00 PM
1990 Twin Turbo RHD
---
Got a decent TT from Japan for about $10k with 85,xxx KM on the clock. Motors in decent condition, tranny shifts fine. Pretty amazed I didn't slide and die driving it up from Miami, it had the original Yokos from 1990 when I got it. But I ended up throwing some G35 leftovers on just so I can at least roll.
The car is off the ground right now, getting stripped and rebuilt.
So far the suspension has been started - springs and shocks, front sway bar, and some bushings have been done. I got a decent set of Super Advans on.
I got a decent deal on Stillen quad-tip catbacks waiting to be installed. Also did all the speakers while the doors and trunk were stripped with Sonys. Have a few goodies coming in, Will post whats going on.
Here's a few pics of progress.
Picking her up -
When the G35 stocks went on -
The intake box delete/Z1 filter install, and when I started stripping the car down -
And the Suspension rebuild, Which parts had to be cut out with a dremel and replaced.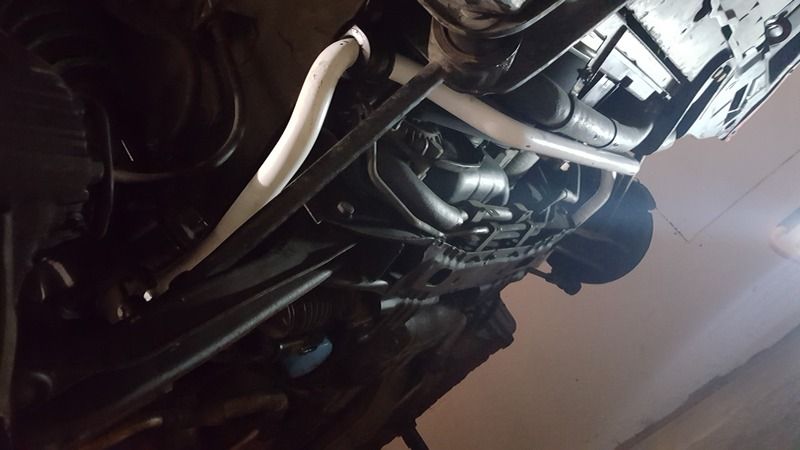 03-12-2017, 02:01 PM
Hey guys, just an update if anyone is reading.
I ended up doing a lot more in the process of the rear main seal.
So when the car is ready I'll post up everything done.
That includes -
-RMS
-Timing Belt
-Lighter Wheel and Tire setup (G35 stocks heavy af)
-Receiver and Speakers (tired of blown 30 yr old speakers and Jap stations)
-Brake Assembly (lines, rotors, calipers, pads)
-HICAS (yes, I plan to keep it)
-Replacing all of the exhaust (downpipe, test pipe, h pipe, catback)
And a few other things. Car should be ready in about a week, until I get hungry again and need more parts
---
Last edited by pr3c1510n; 03-12-2017 at

02:07 PM

. Reason: part missed
Thread
Thread Starter
Forum
Replies
Last Post