Rear Transmission oil leak
08-14-2012, 06:36 PM
Registered User
Join Date: Jun 2010
Location: Wichita KS
Posts: 8
Rear Transmission oil leak
---
83 280ZX
Oil drips from real transmission collar where drive shaft mates. Replaced drive shaft (don't remember why - 8 years ago). Leak was worse. Had driveshaft end measured and was told diameter was too small. Driveshaft shop replaced end and now fits seal much better. Much better but still small leak. Transmission shop worker told me to check bushing in transmission end for play. Can't really see the bushing but can't feel any play when driveshaft end is inserted in xmission... no side play.

Driveshaft balance checked and ok. Considering a new driveshaft but very pricey, but its getting old removing the driveshaft every summer!

Appreciate your ideas.
08-14-2012, 08:42 PM
Replace seal........
http://nissan4u.com/parts/280zx/us_s...lutch_release/
SEAL-OIL :: Nissan Parts, NISMO and Nissan Accessories - Courtesyparts.com
Part# 32136-U0100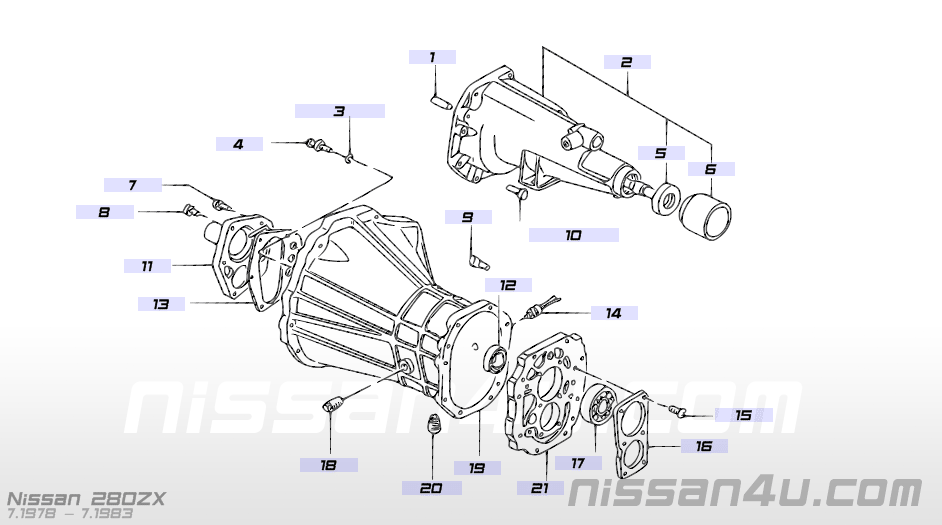 08-15-2012, 05:42 PM
Registered User
Join Date: Jun 2010
Location: Wichita KS
Posts: 8
Thanks.... I am on my 6th seal, all OEM seals from Nissan. The replacement shaft installed 8 years ago doesn't have the OEM collar piece over the spline (which would protect the seal from dirt etc). Can't see that it would matter but this is too simple and I am missing something. Thanks for responding!
Thread
Thread Starter
Forum
Replies
Last Post
240Z, 260Z, 280Z Performance / Technical
280ZX Appearance Exterior, Interior
280ZX Performance / Technical